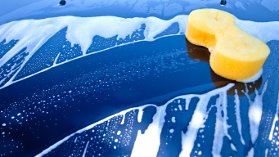 Ultimate Detail .
$200
The Ultimate detail Is our most inclusive selection.
Includes everything in Full Detail
Headlights Restored
Three step paint correction consisting of either clay, polish and wax or coumpound, polish and wax
High quality paint sealant
Trim restoration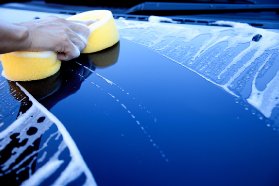 Full Detail $100
Our best selling detail package. Includes:
Hand Wash On Outside
Hand Carnuba Wax
Rims Cleaned
Tires shined
Bugs and Road Tar removed
Interior and Exterior Windows Cleaned
Thorough Interior Vacuum (We get in the crevices!)
Carpets Shampooed
Seats Cleaned
Dash, Doors, Center Console Cleaned, Conditioned, and shined
DoorJams Cleaned and Waxed
Windows Waxed
Air freshener
Wash &amp Wax $50
Outside Hand wash
Hand Carnauba Wax
Rims Cleaned
Tires Shined
Bug and Tar Removal
Outside Windows Cleaned
Rain-X on Windows
Full Interior $60.
Doors, Dash, Center Console Cleaned
Doors,Dash, Center Console Conditioned and Shined
Cracks and Crevices Cleaned Out
Interior Vacuum
Carpets and Seats Shampooed
Deodorizer
Leather Cleaned and Conditioned
Interior Windows Cleaned
Full Service Wash $50.
Hand Wash on Outside
Bugs And Tar Removed
Rims Cleaned
Tires Shined
Windows Inside and Out
Vacuum interior
*Additional charges will apply for excess pet hair
**Additional charges for Trucks/Suvs/vans for all services